Your Wilder Side Unleashed
Animal Prom Garters
Cola Polar Bear - Grizzly Bear - Moose - Deer - Camouflage Camo
Zebra Print - Leopard Print - Tiger - Rainbow Trout Fishing - Fantasy Dragon -Toucan - Penguin
(Also Click on the 'sidebar' PROM GARTERS - for more Prom Garter Selection)
Cola Polar Bear Garters for 2014

Cola POLAR BEAR Garter for Prom

Style # Cola Polar Bear - W

$ 36.95 - Plus Shipping & Handling


TWIN Cola POLAR BEAR Cubs Garter for Prom

Style # Cola Twin Polar Bear Cubs - W

$ 42.95 - Plus Shipping & Handling

Camouflage Camo Garters for Prom 2014
CAMOUFLAGE Prom Garters on Black Lace w/ Deer

Style # Camo - Grn/Blk

$ 35.95 - Plus Shipping & Handling


CAMOUFLAGE Prom Garters on Ivory Lace w/ Deer

Style # Camo - Desert Tan

$ 35.95 - Plus Shipping & Handling

Zebra Print Garters for Prom 2014
ZEBRA Print Prom Garters on White Lace

Style # W-Zebra -029

$ 28.95 - Plus Shipping & Handling


ZEBRA Print Prom Garters Black Lace

Style # B-Zebra -030

$ 28.95 - Plus Shipping & Handling

Leopard Print Garters for Prom 2014
LEOPARD Print Prom Garters on Black Lace

Style # Leopard - B -No Marabou

$ 32.95 - Plus Shipping & Handling


LEOPARD Print Prom Garters on Ivory Lace

Style # Leopard - W -No Marabou

$ 32.95 - Plus Shipping & Handling

Fantasy Dragon Garters for Prom - or - Toucan Garters for Prom
FANTASY DRAGON Garter on White Lace

Style # Dragon -W

$ 29.95 - Plus Shipping & Handling


TOUCAN Garter on Black Lace

Style # Toucan -B

$ 29.95 - Plus Shipping & Handling

Deer Crossing Garters for Prom - or - Tiger Garters for Prom
DEER CROSSING Garters on Black Lace

Style # Deer-X-ing

$ 29.95 - Plus Shipping & Handling


TIGER Garter on Ivory Lace

Style # Tiger -I

$ 38.95 - Plus Shipping & Handling

Moose Garters for Prom - or - Rainbow Trout Garters for Prom
MOOSE Garter on White Lace

Style # Moose -W

$ 36.95 - Plus Shipping & Handling


RAINBOW TROUT Fishing Garter on White Lace

Style # Rainbow Trout

$ 32.95 - Plus Shipping & Handling

Grizzly Bear Garters for Prom 2014
GRIZZLY BEAR Garter on White Lace

Style # Grizzly Bear -W

$ 36.95 - Plus Shipping & Handling


GRIZZLY BEAR Garter on Black Lace

Style # Grizzly Bear -B

$ 36.95 - Plus Shipping & Handling

Penguin Garters for Prom 2014
PENGUIN Garter on White Lace

Style # Penguin-Charm-W

$ 36.95 - Plus Shipping & Handling


PENGUIN Garter on Black Lace

Style # Penguin-Charm -B

$ 36.95 - Plus Shipping & Handling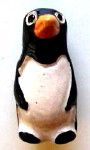 All Sales Final
We take pride in our workmanship and design
Orders are shipped within 48 hours of credit card approval
All Animal Prom Garters can be personalized with your Names and Prom 2014 on Imprinted Ribbon Tails - Add $ 8.95
Cola Polar Bear Prom Garter ~ Camouflage Camo Prom Garter ~ Zebra Print Prom Garter ~ Leopard Print Prom Garter ~ Fantasy Dragon Prom Garter ~ Toucan Prom Garter ~ Deer Crossing Prom Garter ~ Tiger Prom Garter ~ Moose Prom Garter ~ Rainbow Trout Prom Garter ~ Grizzly Bear Prom Garter

Prom Garters, Fancy Bands™ Garters, MyPromGarter, My Prom Garter, MyPromGarters, My Prom Garters, MyGarters, My Garters - Take advantage of the prom garter selection and keep the tradition.
Copyright © 1993-Present, Custom Accessories Garters LLC. All Rights Reserved.
All of the contents included on this entire Website, such as Trademark Names, certain phrases, text, graphics, images, and layout are the sole property of Custom Accessories Garters LLC.
Use or reproduction in whole or part is strictly prohibited and protected by the United States and International Copyright Laws.
For CUSTOM ACCESSORIES GARTERS LLC Call 1-800-203-9517 US Only